Baby changing rooms & parent-child rooms
There are many reasons for using our parent-child workrooms.
Kindergarten or school are closed?
Your child is not fit for kindergarten/school again after an infection?
Meetings with your colleagues and supervision of the children at the same time?
Do you need a quiet room during your pregnancy?
You would like to breastfeed or change your child in privacy?
Our parent-child rooms are located in the following buildings:
Building 02, Room 115; Tel: 67-43014
Building 18, room 208; Tel: 67-54978
Building 28, room 204; Tel: 67-54865
Building 40, room 357; Tel: 67-54979
Building 50, room 205; Tel: 67-54577
FME campus: building 22, room 203
Storage B, Building 82, Room 124
Basic equipment includes:
a desk with telephone (for internal university use); you can move your office telephone directly to the parent-child room and continue to be reachable by colleagues, etc.

a play and reading area with toys and books

as well as a changing table and a baby crib, bottle warmer and kettle.
In building 18 you will also find:
a desk for children

a place to rest or sleep

a conference table with 6 chairs and

a notebook on loan.
The access to the rooms is regulated by a door code. You will receive the code by email, on the phone or in person:
at the family office

in the office for equal opportunity issues or
from the colleagues indicated on the doors of the parent-child rooms.
The following general mapsshow the location of the diaper-changing rooms and parent-child rooms on Central Campus and on the Medical School campus.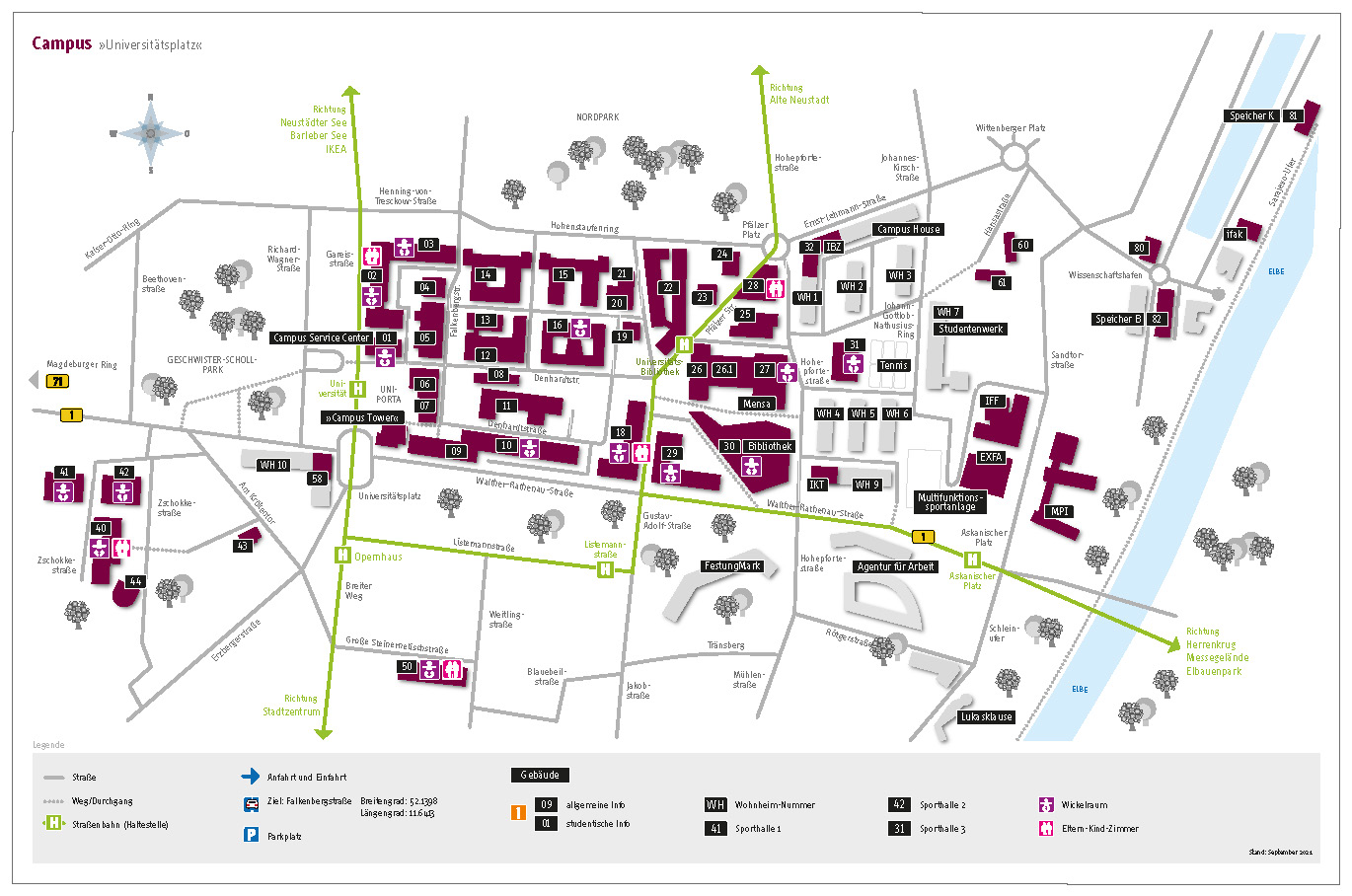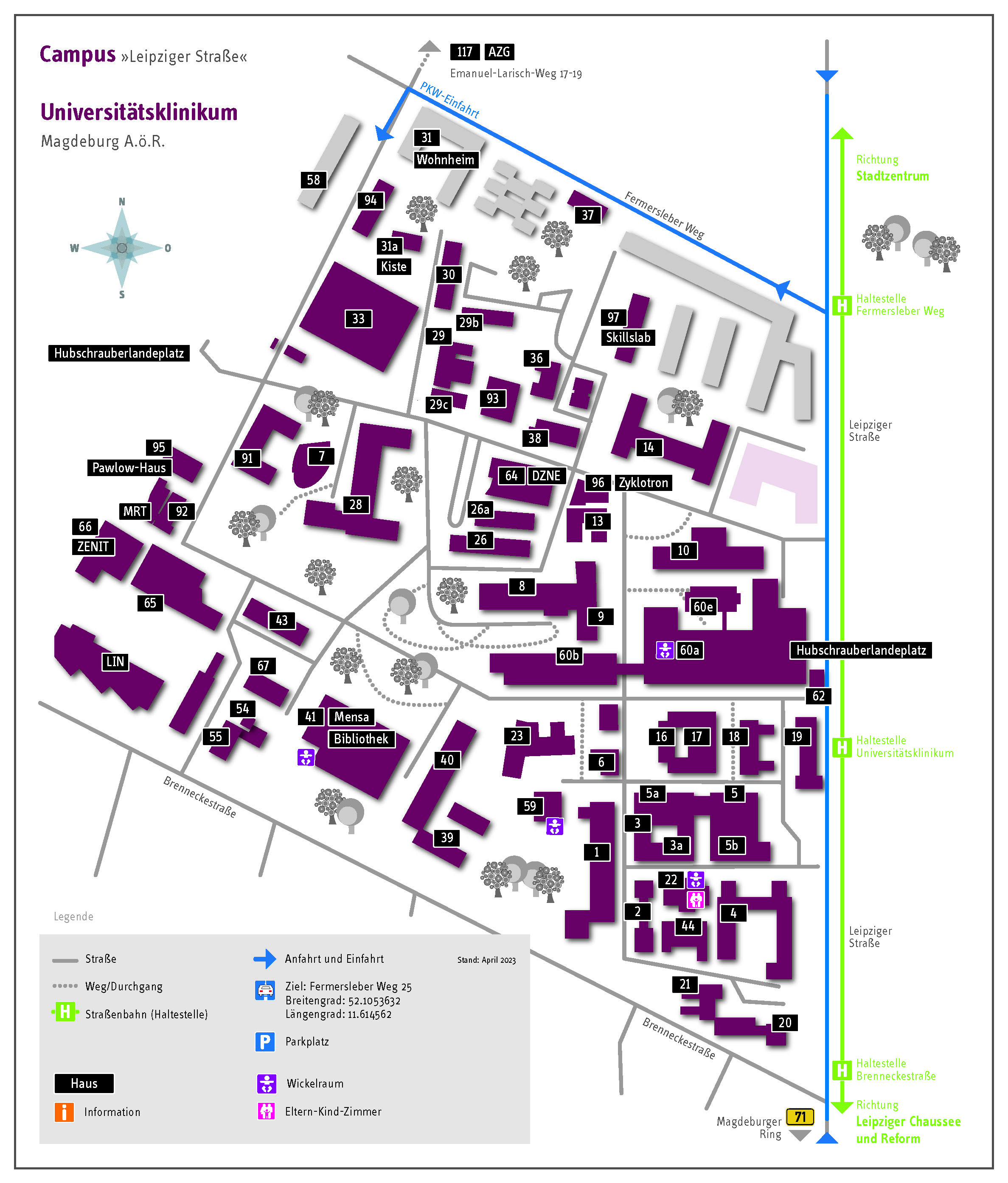 Storage B, Building 82, Room 124